Summer has well and truly arrived in Japan, bringing with it the sound of cicadas and sweltering heat. Against this backdrop, Tokyo Indies, a gathering for independent game developers to meet, connect and also showcase the various aspects of creating games, is a welcome reprieve. This month's Tokyo Indies saw an influx of both local and overseas guests, keen to kick on after the merrymaking at BitSummit in Kyoto.
The July 2023 Edition of Tokyo Indies showcased the following presentations: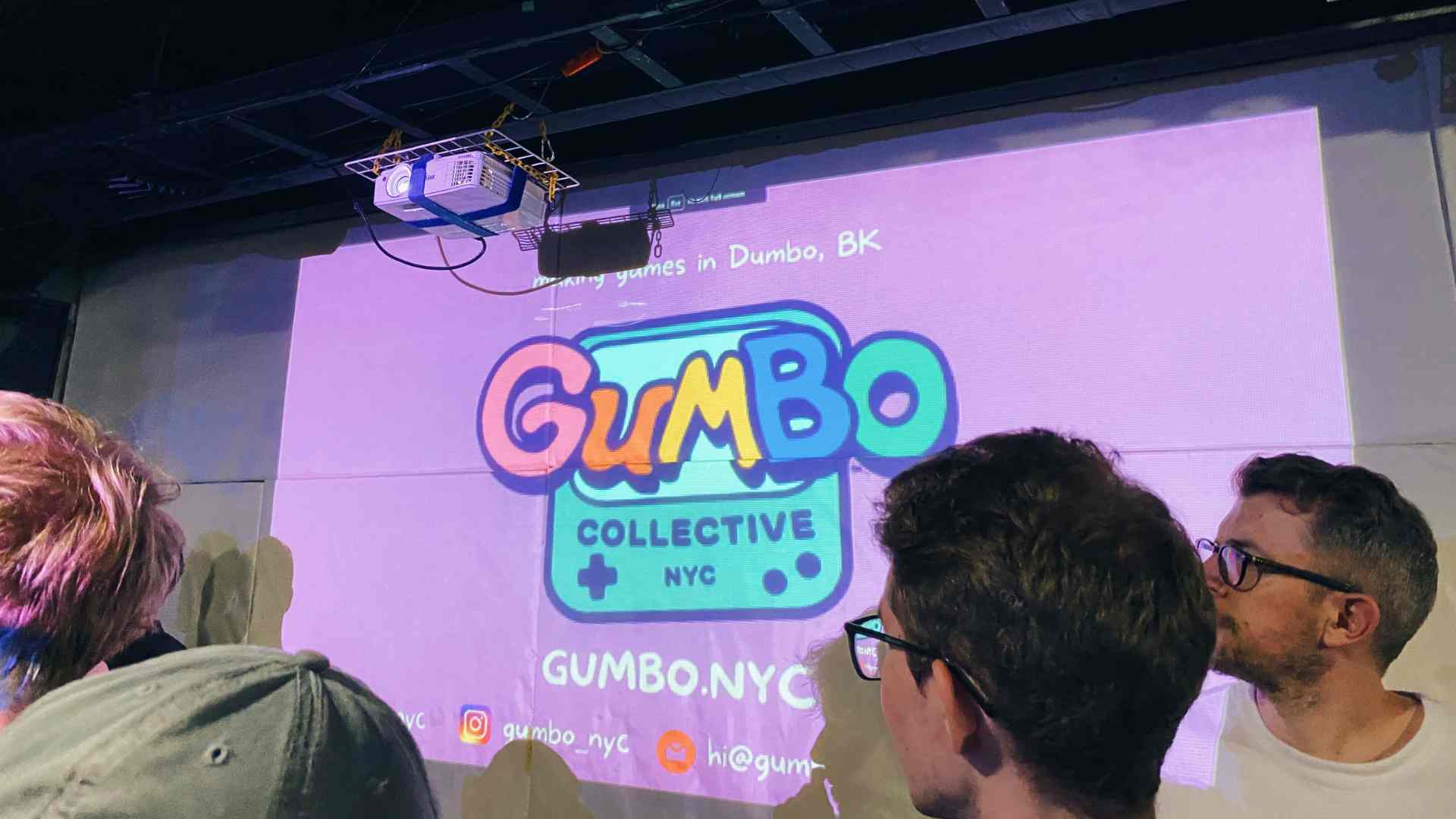 Gumbo Collective – An NYC-based indie game community
The team from Gumbo Collective showcased their journey into cultivating their community and developing their co-working space. It was fascinating to hear about how they were able to come together and foster a united indie game spirit across New York City. They were also able to share their experiences in Japan so far, what they individually hoped to achieve and expressed interest in more cross-culture collaboration with Japanese organizations such as asobu and JETRO.
If you'd like to know more about Gumbo, you can check out our in-depth article on Gumbo and interview with Vinit Shah, board member of Gumbo Collective.
Motion Rec – Shouma
Quirky games with a unique mechanic tend to catch our eye, which is why Motion Rec by Shouma was totally up our alley. This action puzzle game sees players controlling a little round dude as it navigates through a side-scrolling world to get to the end. Walking and jumping are its standard movements but where Motion Rec gets its name from is the ability to record your movement and replay it forwards and in reverse. This skill helps you get past hard to reach places, pick up items with greater efficiency and also avoid bomb traps.
A prototype of Motion Rec can be played on a browser at the game's website which takes roughly 5-10 minutes to complete. Shouma has expressed interest in producing a console version so we hope more Motion Rec puzzles are on the horizon.
Coiled Hair Girl by Owljey
Swinging its way into the Tokyo Indies crowd is Coiled Hair Girl, a pixel art game by Owljey. It's a platformer style game that feels like Super Mario Bros if the protagonist was from Disney's Tangled. You play as Coil, a girl whose long hair has been possessed by a supernatural being called "Treat" which now gives it sentient movement. In exchange for these powers though, Treat is always hungry and it's up to Coil to satisfy Treat's cravings for bread. Using Coil's hair, you can unleash whip-like attacks against the bread-stealing monsters that have come out of the Dimensional Bucket. Coil's hair is extremely versatile and can also help block against enemy bullets and hook itself to gears to swing Coil up. Developer Owljey shared at Tokyo Indies that he paid special care towards the movement of the hair as he wanted it to be able to have dynamic joint-like movement instead of hair that just followed Coil around.
Coiled Hair Girl can be played at Owljey's website and also purchased for download at Owljey's itch.io page.
End of Legends by DarkLordDev
Come over to the dark side in End of Legends, a deck building rogue-like set in the realm of eternal darkness. Developed by DarkLordGameDev, you play as, well, a Darklord, who holds dominion over the shadows in the form of cards. Each card is infused with ancient magic and can be upgraded to become even deadlier. Use your minions in your fight against humanity, playing each card tactfully to test your strategic prowess.
End of Legends has a Q4 2023 release date, you can find more information on their Steam page.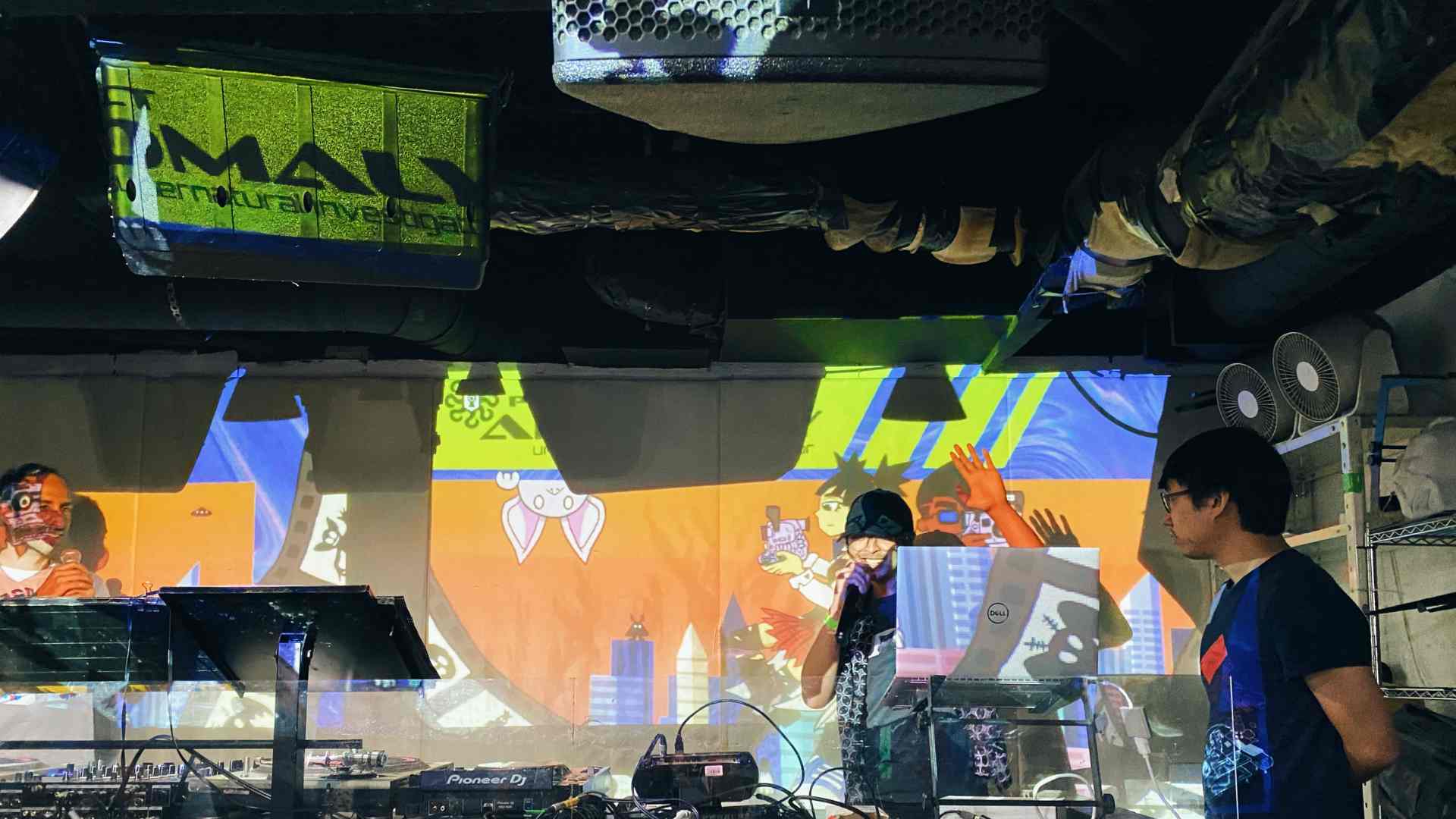 Project Anomaly by DARKSCIENCE
Touted as Pokemon Go meets Ace Attorney, Project Anomaly is a 2.5D first-person adventure mystery game where players must put on their investigator hats and solve cases involving supernatural activity. Take photos of cryptids, befriend them and hear their stories, plus research all about these mythological creatures to help you uncover these mysteries. The game has a promising art style that's cartoony and fun, and what we've heard of the music so far is pleasantly urban lo-fi. The inclusion of cryptids such as the Japanese kyoukotsu and Javanese pocong is great to showcase some diverse cultures.
A demo of Project Anomaly is currently available on Steam. You can also find out more about the game on its itch.io page.
Various Games Published by Nikita Kryukov
Russian developer and publisher Nikita Kryukov closed the event with his presentation of five visual novel games published by him. He first shared REFLEXIA Prototype ver. by mahoumaiden, a game about an eroge-loving protagonist. While it starts off as a parody of visual novels, the game ends up taking a dark, psychological turn. Next is Kirin Come by Purple Tea Studio, a sci-fi comedy visual novel about a space delivery worker, her partner and their quest for happiness amongst the stars. The game is currently in early access and is stated to be developed in a unique sitcom-style format with multiple separate story-driven episodes. PROTOTYPE原型 by Veronika Orfeeva is a cinematic techno-thriller set in Hong Kong. It tells the story of a political conspiracy and its ramifications on society. Newly released this morning I decided to die by ctc is a story about a girl and the last day of her life. This game has strong mental illness themes and captures the kind of despair and anxiety a person struggling with a mental disorder may feel. Another 2023 release title, q.u.q. is a surrealist tale set in a desert with a girl dragging a giant gun behind her. The game employs a retro art style with an emotive soundtrack.
Nikita himself is most known for his Milk series, Milk inside a bag of milk inside a bag of milk and Milk outside a bag of milk outside a bag of milk. When it comes to publishing, he predominantly focuses on helping his friends who may have challenges with launching their work on Steam if they are based in Russia.
"Before I ever published anything, I was actively participating in local community contests as a judge or a sponsor – I really wanted to give talented authors any help I could provide and support the community itself," says Nikita.
To find out more about his upcoming game and all of the games he's helped bring to Steam, you can follow his Twitter account.