As one of the world's largest gaming extravaganzas, it can be pretty challenging to navigate through all that PAX West has to offer. Amongst the many brilliant new indie entries this year is Launchpad, a specialized booth that has collaborated with heavyweight Japanese publishers, Aniplex and Acquire, to bring some very exciting independent titles. Here's what we saw at Launchpad for PAX West 2023. 
An Acquired Taste
Older gamers would be very familiar with some of Acquire Corp's legacy titles such as the stealth ninja game Tenchu and the sword-fighting action adventure, Way of the Samurai. In more recent years, the developer have also had their hand in co-developing titles with the likes of Square Enix, on the critically-acclaimed games such as the Octopath Traveler series. For PAX West this year, Acquire presented two new self-published games unlike anything else they've ever released. On show was XALADIA: Rise of the Space Pirates X2 and the developer's most anticipated game announcement, Ancient Weapon Holly.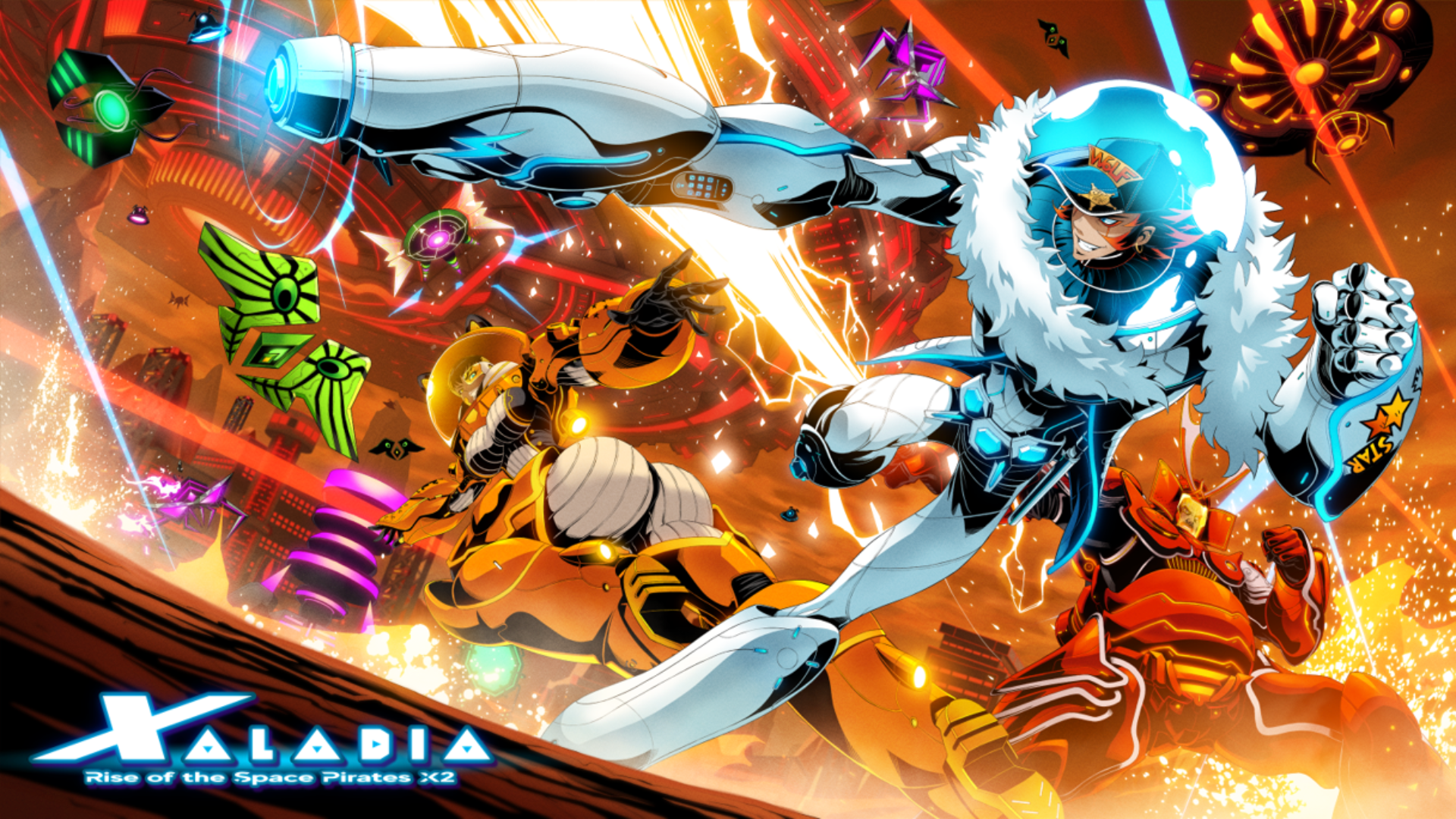 XALADIA is an action rogue-like set amidst a cosmic battle in the year 21XX. As a special forces soldier of the planetary exploration team, you must travel to new planets for surveying and colonization purposes all while battling against the aggressive alien space pirates. The gameplay is a twin-stick shooter style with an evolved 3D graphical look alongside dynamic combat. The non-scrolling single-screen combat gives the game a very present vibe and the stage regeneration system means the setting and the enemies differ with each playthrough. You'll also get a chance to utilize a variety of equipment and upgrade them, from lasers to missiles to aid you in your fight against the alien species. The overall look and feel are very retro akin to Space Invaders meets Metal Slug, but with modernized systems. 
From our first playthrough, we found that it took some time to get used to the controls but once that kicked in, XALADIA really opened up in its fun factor. It might not seem like a heavy strategy game but carefully planning out the limited weapons and turret placements can definitely make or break a run. Get ready for XALADIA, it releases this October 2023.
Ancient Weapon Holly is also a rogue-like but with a magical touch. Players take on the role of Holly, a humanoid weapon sealed deep within the earth for fear of the destruction she may cause to the world. After thousands of years, Holly is now awake and ready for revenge against the humans who imprisoned her. Expect intense combat blended in with strategy as you'll need to plot your moves carefully to ensure complete dominance over your enemies. The game rewards foresight rather than straightforward combat so a full understanding of the terrain, opponents, and a path to victory are key for clearing dungeons. As the game progresses, Holly will continue to evolve and regain her past weapon functions, leading to unlocking more functions on the altar, Holly's source of power.
The demo at PAX West was still in its early stages, which meant we came across a few bugs such as issues with the enemy AI and cursor controls. Despite these minor issues, we still felt that the game holds a lot of promise as the combination of dungeon crawling with tower defense makes Ancient Weapon Holly a balanced yet challenging game to play. We're looking forward to trying out the full build once it's ready. Ancient Weapon Holly is expected to be released in Early 2024.
Stay tuned to the Acquire Corp Twitter account for more updates on the games and to be the first to know when they'll be published.
The Anime Initiative
Fans of anime and manga may perk up at the mention of Aniplex, a Japanese animation studio responsible for the production and distribution of some anime household names such as Bleach, Demon Slayer, Sword Art Online, and The Promised Neverland. As a subsidiary of Sony Music Entertainment Japan, Aniplex is also involved in music and of course video games. Over the years this has mostly been in the genre of 'anime games' that the company has also produced television series for, which is what makes their PAX West 2023 showcased indie game, Venture To The Vile, such an interesting title.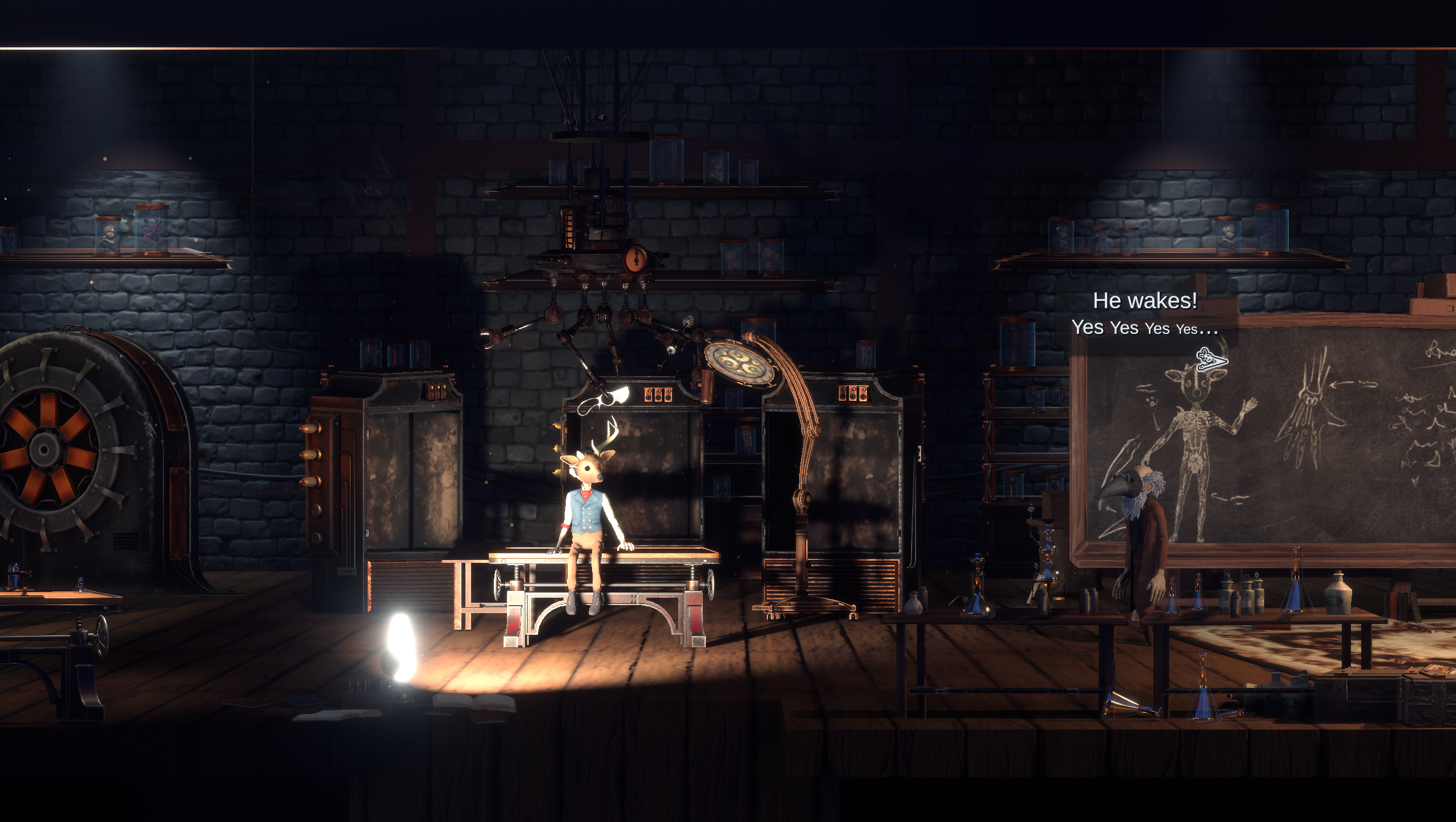 Developed by Montreal-based studio Cut to Bits, Venture to the Vile is a narrative and exploration-focused adventure game. Players traipse through a Victorian-inspired world, Metroidvania style to investigate a town wrapped in darkness. Along the way, you'll meet unique characters, take on uncanny terrors, and discover quests and stories that alter based on time and weather. The twist in the approach for Venture to the Vile lies in its 3D world but 2D gameplay, which means navigating it all via parallel planes. We love how much the art style pops and is reminiscent of some of Tim Burton's most celebrated work. 
Earlier this year, Cut To Bits also launched a successful Kickstarter for a comic book accompaniment to Venture to the Vile. Also at PAX West was Masao Kobayashi, Producer and Studio Manager of Cut To Bits, moderating the panel 'So What Do You Actually Do? – Games Industry Producers Live Panel & AMA'. For more development updates, make sure to follow their Twitter account.
Launchpad is a new initiative powered by Ukiyo Studios. For more information on Launchpad or how your games can be part of their next booth or event, check out their website here.