Gamescom 2023 was in full swing this past August, which includes a variety of side events organized to cater to gamers and game developers alike. One noteworthy event we were able to attend was Courage Cologne. Hosted by Devcom, Europe's biggest game developer community-driven industry conference, the party and indie game showcase hybrid took place at the popular Bootshaus venue and saw over 40 titles from all around the world being exhibited. Here are six very exciting indie games that we managed to check out while at Courage Cologne.
Mind Diver by Indoor Sunglasses
The brain is a complex thing and the team at Indoor Sunglasses is exploring this via their first-person detective game, Mind Diver. Deep in the darkest corners of Lina's mind lies the hidden truth about a disastrous night with her boyfriend after a party. Players must travel the depths of the subconscious, uncover each memory, and unravel the lies that have come into play. Mind Diver's take on investigation and deduction was developed alongside puzzle design consultants such as Lucas Pope, the creator of Return of the Obra Dinn. Another standout of the game is its fresh, expressive 3D-scan style that encourages in-depth study and exploration of the world and characters. 
Mind Diver is currently in development, however, a Student Version (you can play a segment of the full game) is available for free on Steam.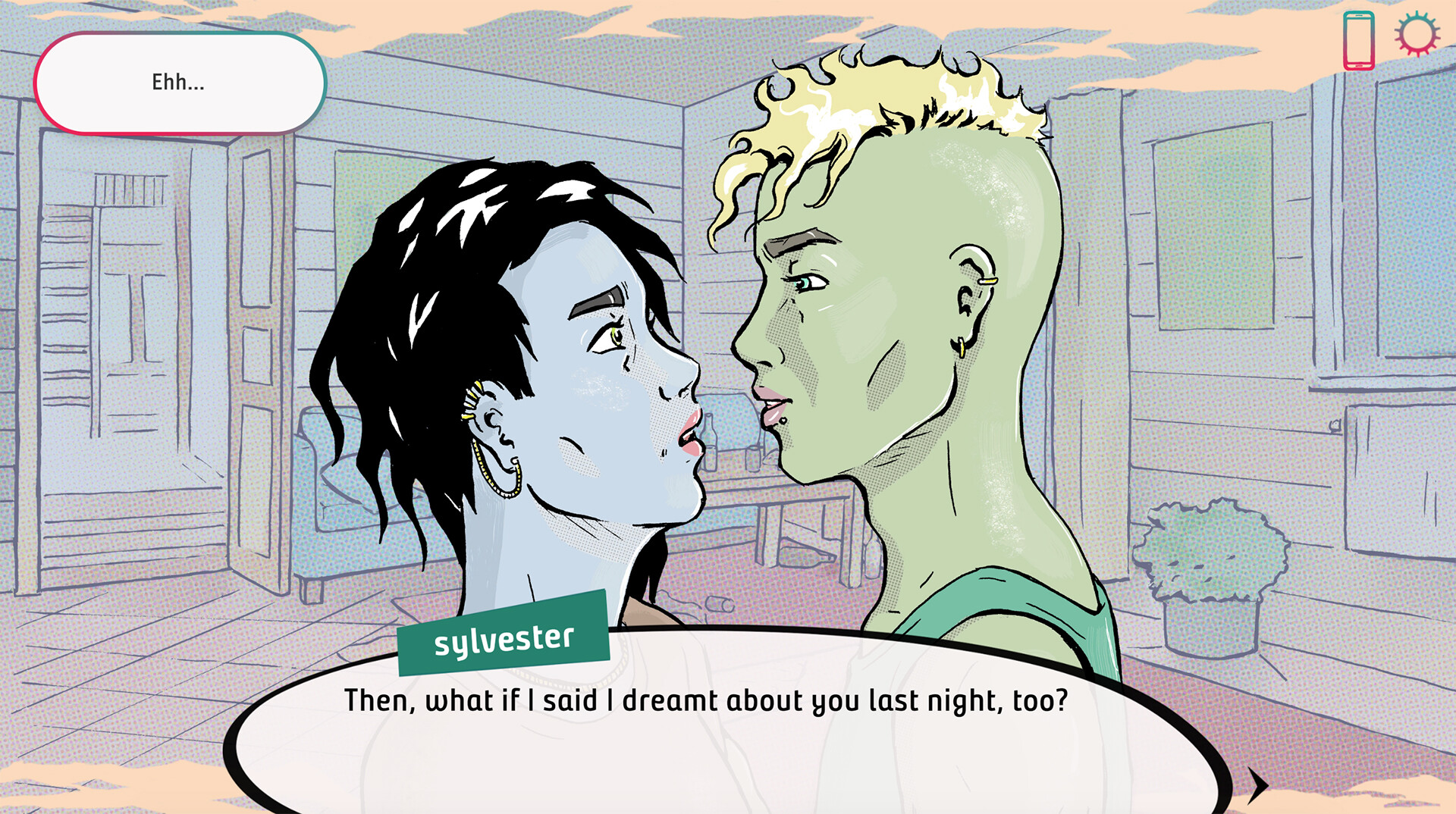 Truer Than You – Transcenders Media AB
Visual novels, but Truer Than You promises an inclusive choice-rich experience as told through a contemporary setting. Players adopt the role of 27-year-old non-binary Rin who is starting a new life in a big city and fresh job at Truer Than You, a company that specializes in renting out actors for real-life situations. Rin must play the roles that he's given perfectly, even if the lines start to blur between them and the people involved. Gamers can expect thought-provoking conversations between characters, with topics ranging from authenticity and society to climate change. The developers have crafted a roster of queer-friendly characters and literally hundreds of options that lead to a variety of endings. 
Grimore Groves – Stardust
We can't get enough of cozy games these days, and Grimore Groves by Stardust promises to be the coziest and most colorful one yet. The witches have arrived at the fabled Grimoire Groves, only the ecosystem isn't as they expect. With plant creatures dwindling and forest spirits nowhere to be found, it's up to the witches themselves to restore the grove to its former lush glory. The game is part witchy reforestation and part rogue-lite. Players will be tasked with mastering the skill of nurturing their plant pals and spirits while also exploring the forest and foraging to grow their powers.
Grimore Groves was successfully funded on Kickstarter on 12th July 2023. While no release date has been announced yet, you can follow the Stardust Twitter account and also preorder a physical copy of the game for Switch.
Universe for Sale – Tmesis Studio
Enter the bizarre bazaar in Universe for Sale, a hand-drawn point-and-click adventure game set inside a space station. Nestled in the clouds of Jupiters are an incredibly unique cast of characters, from sapient orangutans, a cultist stripped of his flesh, and a young woman who can craft entire universes in the palm of her hand. While the plot does sound pretty absurd, we were particularly drawn to how elegant the hand-drawn animation is and how well the medium suits its setting of winding alleyways and derelict slums. Players will get to explore the ramshackle colony on Jupiter, meet humans, robots, and simians alike, and hear their rich backstories. All of this happens against a beautiful backing track by Italian artist, Guglielmo Diana.  
The prologue to Universe for Sale is available for free on Steam. Follow the developers, Tmesis Studio for more updates on when the game will be fully released.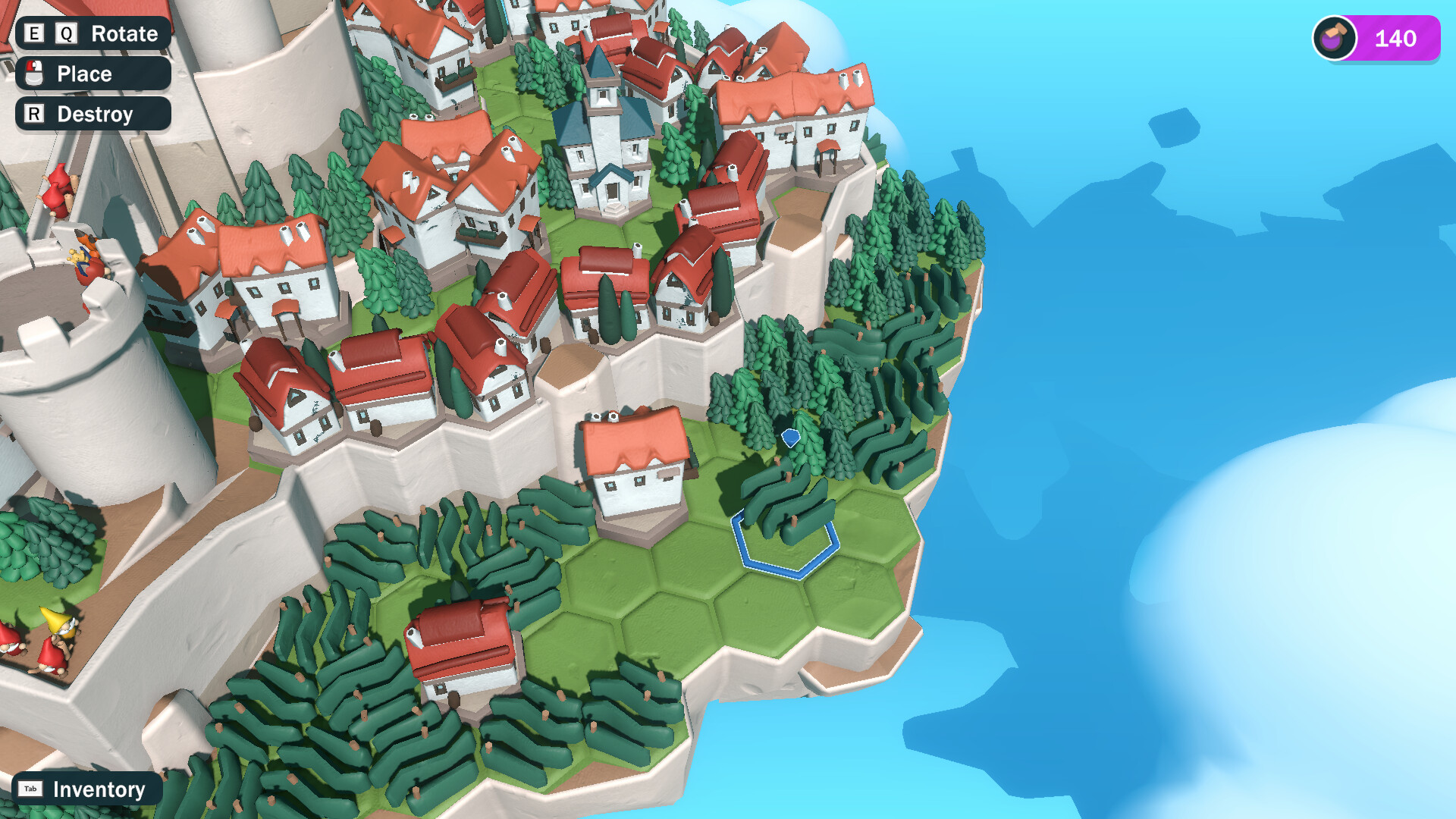 EcoGnomix
Fans of gnomes and city-building strategy games will feel right at home in EcoGnomix. The goal is to rebuild your Gnometropolis, a magnificent floating city, through resource gathering on expeditions. As you explore more islands, your gnomes will become exposed to more flora and fauna, ripe for foraging for the betterment of your city. The success of your city will rely on this as well as how you can strategically place and task your gnomes for maximum efficiency with resources. 
EcoGnomix also has a very charming playdough-like like style and we particularly liked how cute the chickens looked. A demo of the game is currently available for Steam and you can also check out the Irox Games Twitter account for more updates. 
Wéko The Mask Gatherer
Exploration abounds in Wéko The Mask Gatherer, an action RPG about a mysterious gecko tasked with collecting powerful masks across the world. Players take on the role of intrepid traveler, Wéko (the gecko) who will traipse through an open world and battle enemies, each step bringing you closer to unveiling the dark secrets of the universe. Where combat gets a kick is in the supernatural masks that will grant Wéko powerful abilities. It seems like many will be available but currently, three mask types are known, Shield Masks for defensive and retaliation mechanics, Active Masks that grant new abilities like gliding, and Relic Masks for passive skills like increased stamina regeneration.
Make sure to Wishlist Wéko on Steam if you're keen to know when the release date will be announced. All other updates can be found on the Weko Project Twitter page.